Oootopia: An Artgebraic Tribute to Adventure Time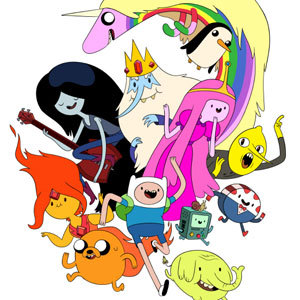 Oootopia: An Artgebraic Tribute to Adventure Time
August 18, 2012 - September 9, 2012
Opening Reception / Aug 18, 7:00PM - 11:00PM


piezas para ver
ver fotos
share this event
Al mismo tiempo que aparecen en nuestro Atrio Galería:

Hansel & Gretel by Junko Mizuno
August 18, 2012 - September 9, 2012
Opening Reception / Aug 18, 7:00PM - 11:00PM


piezas para ver
ver fotos
share this event
C'mon grab your friends, we're going to very distant lands.
Specifically to the Land of Ooo, where
Jake the Dog
and
Finn the Human
share unpredictable adventures with a cast of characters.
Cartoon Network and Nucleus present a totally lumpin' awesome exhibit featuring over forty truly talented artists paying tribute to the animated series. The roster also includes artists from the series as well as the Kaboom comic book.
Adventure 'till you drop!

OPENING NIGHT HIGHLIGHTS
• KaBOOM! Comic Signing 8:00-10:00PM (
learn more
)
• Official Print Release & Artist Signing
• Costume Contest 9:30PM (
learn more
)
• Hourly Raffle Prizes
• Exhibiting Artists in Attendance
• Complimentary Refreshments


EXHIBITING ARTISTS
Graham Annable
Michelle Xin
Cuddly Rigor Mortis
Liam Brazier
Top images by
Andy Ristaino