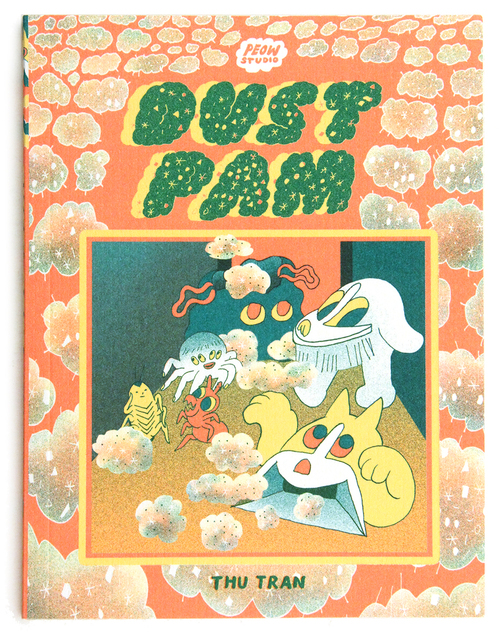 Dust Pam
Share this item
Printed in risograph inks, perfect bound.

Pam is a cat with a dust pan mouth and only one job. Working in the dust industry makes her a reliale source of food fr bugs at home, but she's a neat freak who likes to get reaky sometimes! How will her house ever stay clean?

"Thu's art is a brain stimulator. Blows my mind and gets me all excited like a silly little child at the same time. Thanks Thu!" - Junko Mizuno

About the artist:
Thu Tran is an artist making comics, videos, and video games. She lives in Brooklyn, NY. She is 99 years old with 99 lives and 99 tuxedo cats.
Opciones
Si a usted le gustaría que más acciones de este tema, por favorcontact us. Tenga en cuenta que no puede ser capaz de repoblar todos los artículos.
También puede considerar...