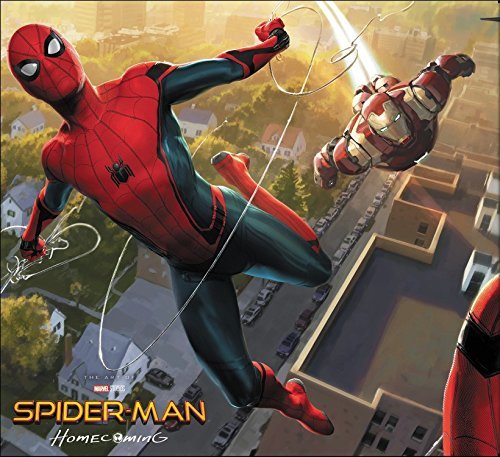 SpiderMan: Homecoming - The Art of the Movie
Share this item
For pre-order signed copies please allow 3-5 business days of shipping & handling after July 29th's signing. For more information on the Panel & Signing, click here. No pick-ups please.

Unsigned copies will be available in-store July 29, 2017.

Fresh off the heels of his first adventure with the Avengers in Marvel's
Captain America: Civil War
, Peter Parker is back in action! With a mentor like Tony Stark - a.k.a. Iron Man - it looks like Spider-Man's about to hit the big time. But New York's newest villain has other plans. Go behind the scenes in this new keepsake volume continuing Marvel's popular ART OF THE MOVIE collection! Discover exclusive concept art, production stills and commentary from cast and crew as Marvel Studios and Sony team up to bring Spider-Man into the ever-expanding Marvel Cinematic Universe!
Opciones
Si a usted le gustaría que más acciones de este tema, por favorcontact us. Tenga en cuenta que no puede ser capaz de repoblar todos los artículos.
También puede considerar...