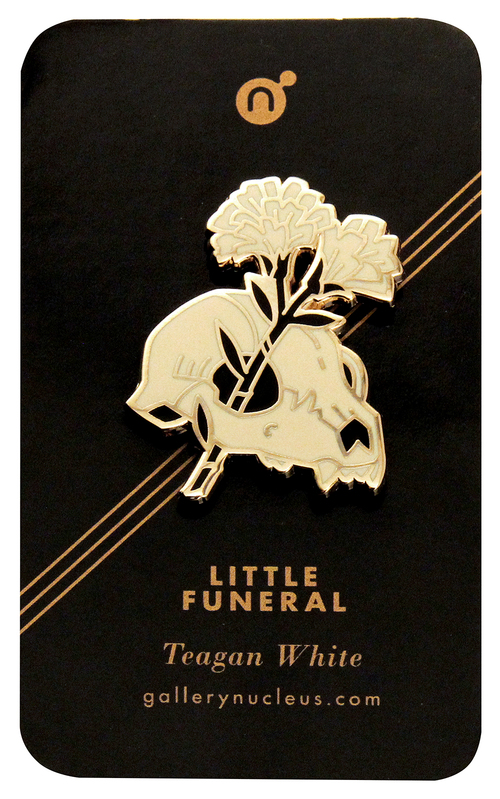 Teagan White Little Funeral Enamel Pin
Share this item
Features:
Limited Edition(500)

Limited Edition of 500

Illustrator and artist Teagan White is releasing an exclusive brand new pin with Gallery Nucleus. We're proud to introduce our latest monthly pin from her print Little Funeral.

Hard enamel in gold, approx. 1.5", layered with white and black colors, metal clasp, comes with Nucleus backing card.
Más vistas
Opciones
Teagan White Teagan White is a freelance illustrator from Chicago, now living and working in St Paul, Minnesota. Her work encompasses intricate drawings of flora and fauna, playful watercolors of anthropomorphic critters, illustrated typography, and everything in between. Teagan spends her tiny amounts of free time following tangled animal paths through forest and field, squishing along reedy riverbanks, attempting to befriend gulls on rocky lakeshores, picking wildflowers, and collecting animal bones. White has been featured in CMYK's Top 100 New Creatives Vol. #50.
Si a usted le gustaría que más acciones de este tema, por favorcontact us. Tenga en cuenta que no puede ser capaz de repoblar todos los artículos.
También puede considerar...