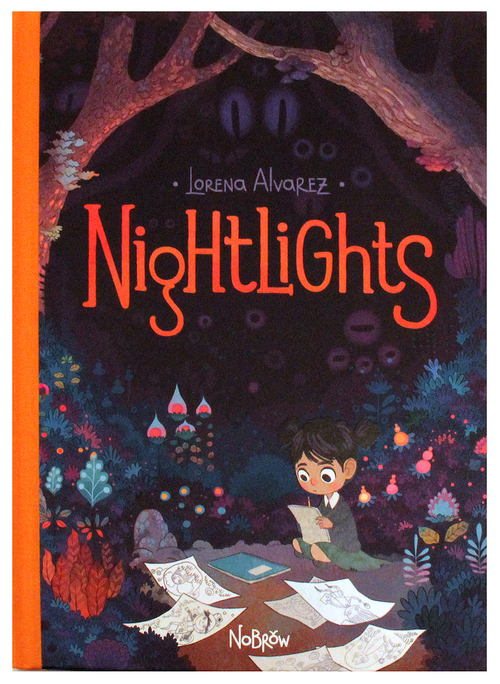 Nightlights
Share this item
Attention please!
Discount is due to the last two store copies have minor damage on bottom right corner. E-mail store@gallerynucleus.com for photos.


About the book
Every night, tiny stars appear out of the darkness in little Sandy's bedroom. She catches them and creates wonderful creatures to play with until she falls asleep, and in the morning brings them back to life in the whimsical drawings that cover her room.
One day, Morpie, a mysterious pale girl, appears at school. And she knows all about Sandy's drawings...
Nightlights is a beautiful story about fear, insecurity, and creativity, from the enchanting imagination of Lorena Alvarez.
Más vistas
Opciones
Si a usted le gustaría que más acciones de este tema, por favorcontact us. Tenga en cuenta que no puede ser capaz de repoblar todos los artículos.
También puede considerar...