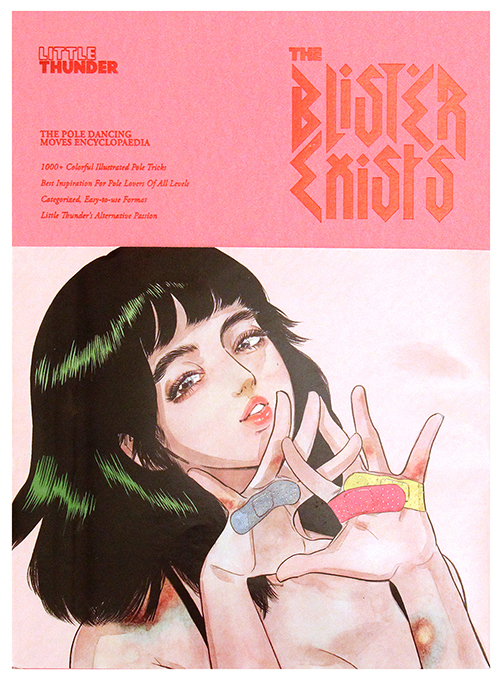 The Blister Exists
Share this item
In this latest Nucleus import, Chinese comic artist Little Thunder debut her illustrated book for the first time with The Blister Exists: The Pole Dancing Moves Encyclopedia. This 1000-page color illustrated book is complete with move names, category, demonstrated by a different girl each time. Each character are uniquely drawn with various costumes, emphasizing that each has its own identity. To say a few words about her alternative passion, here's Little Thunder herself,

"Pole dance is a kind of dance. While some people think of pole dancing as a kind of fitness training, others think of it as something only strippers do. But what people think actually doesn't matter. Pole dancing is a means of discovering yourself. Your pole dance can display your energy and power. Your pole dance can also showcase your femininity and sexiness. It's only a choice of style. You can choose whatever form to express yourself."
Más vistas
Opciones
Si a usted le gustaría que más acciones de este tema, por favorcontact us. Tenga en cuenta que no puede ser capaz de repoblar todos los artículos.
También puede considerar...