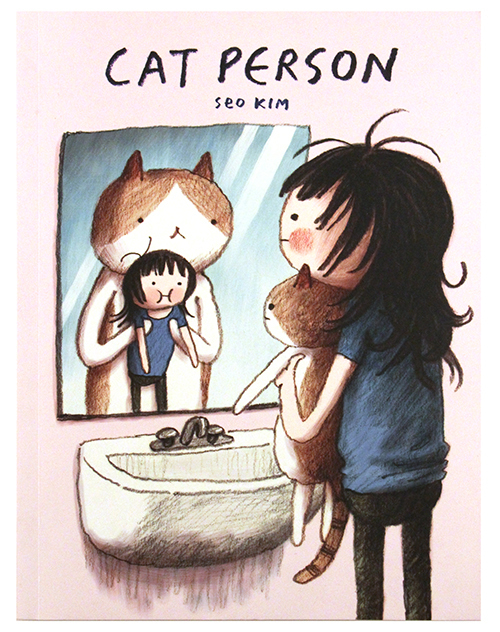 Cat Person
Share this item
Cat Person is a collection of comics by cartoonist Seo Kim. Begun as a personal challenge to create daily, the comics feature a variety of themes from the silly to the serious. Characterized by a charming drawing style and frequently featuring the cartoonist and her farcical feline Jimmy, these are the best Sunday comics you've never seen.
Seo Kim was born in Seoul, Korea, and then immigrated to Toronto, ON just a few months later. Kim currently lives in Los Angeles and works as a storyboard artist for the massively successful Cartoon Network show, Adventure Time.
Más vistas
Opciones
Si a usted le gustaría que más acciones de este tema, por favorcontact us. Tenga en cuenta que no puede ser capaz de repoblar todos los artículos.
También puede considerar...