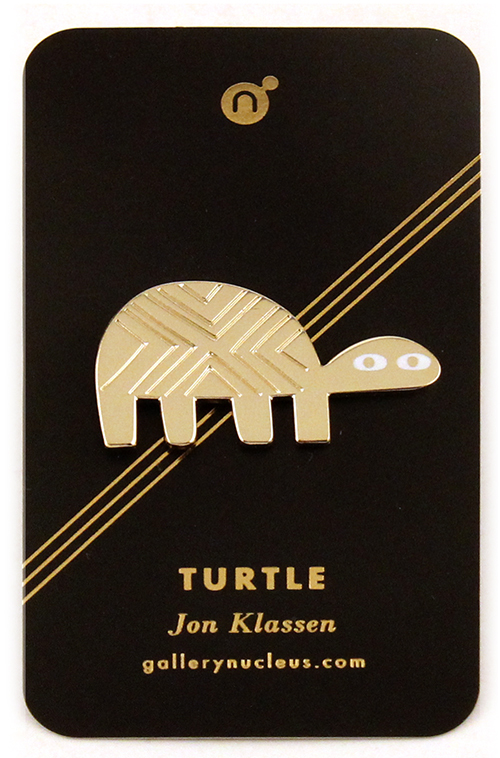 Jon Klassen Turtle Enamel Pin
Share this item
Features:
Limited Edition

Nucleus-exclusive enamel pin designed by Jon Klassen, "Turtle" is part of our first series of artist pins!

Hard enamel in gold, approx. 1", shell is artistically dented for texture, layered with white for eyes, metal clasp, comes with Nucleus backing card.

Más vistas
Opciones


Jon Klassen is an illustrator, designer, and concept artist hailing from Ontario, Canada. He attended Sheridan College, and is currently based in Los Angeles. Klassen has worked on a number of high profile film and animation projects, including the U2 music video "I'll Go Crazy If I Don't Go Crazy Tonight," Henry Selick's Coraline, and a TV spot for BBC's coverage of the 2010 Vancouver Olympics. His recent work on the children's book Cats' Night Out won the Canada Council for the Arts Governor General's Awards for English Language Children's Illustration.
Si a usted le gustaría que más acciones de este tema, por favorcontact us. Tenga en cuenta que no puede ser capaz de repoblar todos los artículos.
También puede considerar...