10
days left to order and receive your domestic shipments by Christmas!
3
days left to order and receive your international shipments by Christmas! Please email us for international shipping after December 11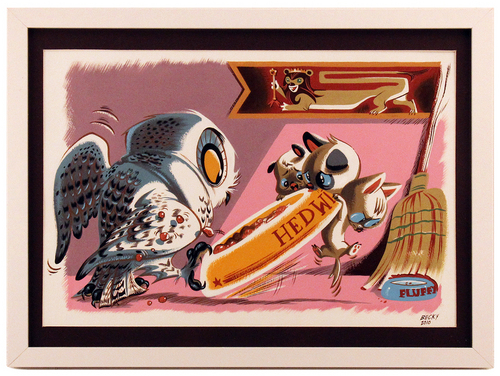 Little Fluffy & Hedwig
Share this item
Arte Height:
11.0" (27.94 cm)
Arte Width:
14.0" (35.56 cm)
Medio:
Gouache on watercolor paper
Más vistas
Opciones
Learn more about Becky Dreistadt's year-long project showcasing 151 creatures hand-painted by the artist, accompanied with imaginative stories by her partner Frank Gibson culminating in a fantastically fun exhibit and book release.
More details